Learn new skills. Meet other teens. Connect with media pros.
Interested in journalism, media or yearbook? This conference is for you.
Find story ideas, try out TV reporting, improve your graphic design skills, learn what it's really like to work in the news biz …. and so much more.
New this year, sign up for a one-on-one feedback session with a media professional or Ryerson member.
This conference is free to attend. Lunch and snacks are provided.
Who: The conference is open to all high school students and teachers. No previous media experience is required. All participants must register to reserve their spot in the conference.
When: 8 a.m. – 4:30 p.m. – Thursday, October 17, 2019. Full schedule to come.
Where: The Rogers Communication Centre, Ryerson University.
80 Gould Street, Toronto.
Questions? Email Laura Howells at lhowells@ryerson.ca or Jaclyn Mika at jmika@ryerson.ca.
Interested in high school journalism and media? Join this discussion group, facilitated by the Canadian Youth Journalism Project.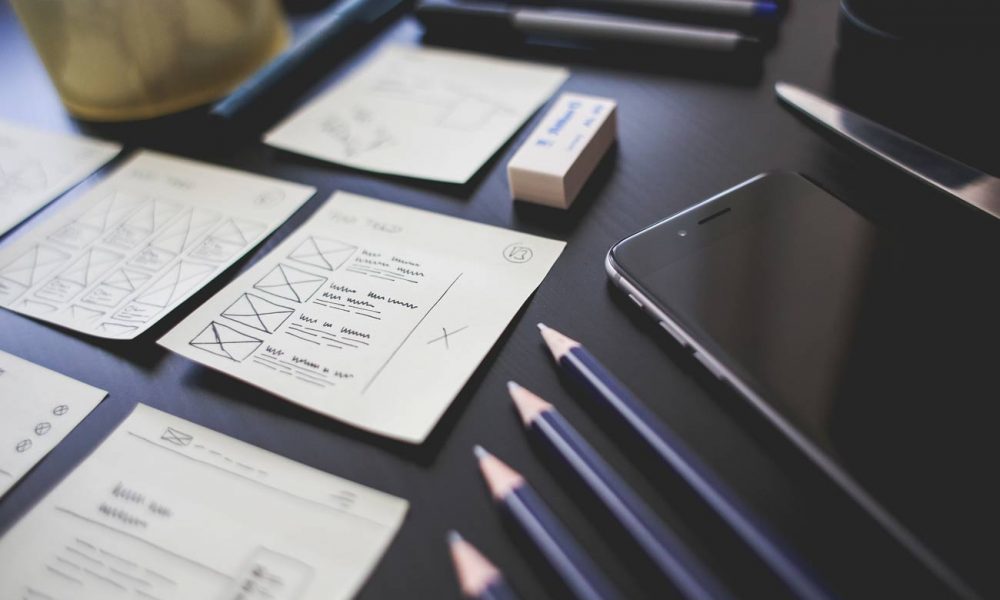 Check back soon for featured speakers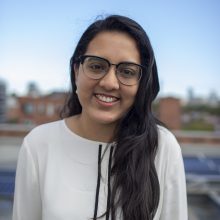 FATIMA SYED
Reporter, National Observer
Fatima Syed is the Toronto reporter for National Observer, who's journalism superpower is her long spreadsheet of stories she still hasn't written.  She was previously a reporter on the breaking news desk for the Toronto Star and an editorial fellow at The Walrus. She's also the author of a chapter in the book "Subdivided: City Building in an Age of Hyper-diversity," winner of the 2017 Digital Publishing Awards for Best Digital Initiative, and a 2018 National Magazine Awards nominee for Best Essay. She writes about politics, the environment and urban affairs."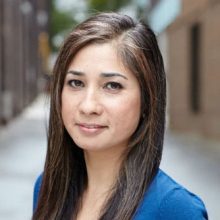 ANGELA MISRI
Fiction Author and Digital Director at the Walrus
Angela Misri is an award-winning journalist, author and educator. Her young-adult detective series, called The Portia Adams Adventures, is set in the 1930s, and her first middle-grade novel is called Pickles vs the Zombies and was published by Cormorant books in September, 2019. Misri has an MA in journalism from the University of Western Ontario and has worked as a digital journalist for almost 20 years, first at the CBC and now at The Walrus. She also teaches in the journalism faculty at Ryerson University in Toronto.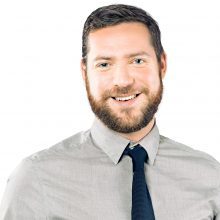 MACKAY TAGGART
News Director, Global News Toronto
Mackay Taggart is the News Director for Global News Toronto, leading and managing the planning, production and presentation of Global Toronto's television news broadcasts.
Starting as a high school radio intern, Mackay has obtained a diverse range of journalistic experience throughout his career; serving as producer for multiple news programs on both radio and television, and having previously worked for a year in Sierra Leone as a journalism trainer for NGO Journalists for Human Rights.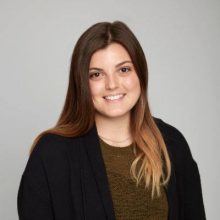 STEFANIE PHILLIPS
Reporter and Podcast Editor
Stefanie Phillips is a young reporter inspired to share stories that matter to Canadians. She has been cultivating a career in multimedia reporting since 2013 and is currently finishing a degree in journalism at Ryerson University. After working for CJRU 1280 in Toronto, Stefanie fell in love with audio storytelling and has been pursuing a career in radio and podcasting ever since. She is now a podcast editor at Frequency Podcast Network by Rogers Media and recently did an internship at Metro Morning on CBC Radio. Let her follow you around with a microphone and challenge her to find the perfect music for your #mood.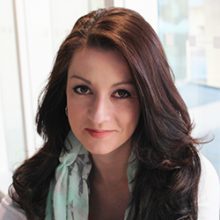 LINDSAY HANNA
Digital content and web design specialist
Lindsay is the Digital Content and Web Design Specialist for the School of Journalism. She joined the Ryerson staff in 2004 after receiving her Bachelor of Journalism.
As a freelance editor, Lindsay has created promotional and music videos. She also worked at Global Television News, teaching digital video editing.
Lindsay continues to work as a freelance web designer and multimedia consultant for numerous clients, providing advice on advancing their online presence, and in the development of company and personal websites.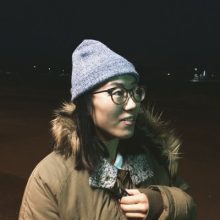 MING WONG
Assistant Art Director, The Globe and Mail,
Ming Wong is an assistant art director at The Globe and Mail, where she designs news pages and creates visuals. She was previously managing editor, print of The Ubyssey, the campus paper for The University of British Columbia. Her high school yearbook teacher would be proud she still uses the trifecta (Adobe InDesign, Photoshop and Illustrator) on a daily basis.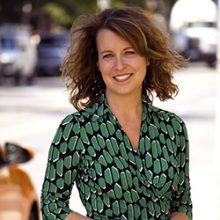 LISA TAYLOR
Assistant Professor, Ryerson School of Journalism
Throughout her career, Lisa has focused on the intersection of law, ethics and journalism.
She is a former lawyer and Canadian Broadcasting Corporation journalist who teaches journalism law and ethics to undergraduate and graduate students.
Lisa's research interests include state impediments to journalists' freedom of expression and access to information. She is the co-editor of The Unfulfilled Promise of Press Freedom in Canada (University of Toronto Press, 2017), a Senior Fellow with Ryerson University's Centre for Free Expression and a member of the Canadian Association of Journalists' ethics advisory committee. She also leads the Canadian Worlds of Journalism study team, an interdisciplinary group that, together with researchers from 70 countries, regularly assesses the state of journalism throughout the world.
Her CBC journalism has been recognized by the Gemini Awards, the Atlantic Journalism Awards and the B'nai Brith Media Human Rights Awards. Her independent documentary production work has been recognized by the Ann Arbor Film Festival, the Atlantic Film Festival and the Yorkton Film Festival.
She holds both an LLB and an LLM from the Schulich School of Law, Dalhousie University, where her graduate research focused on sexual assault complainants who face legal impediments when seeking to speak publicly about their experiences.
Lisa is an accomplished teacher who previously lectured at King's College School of Journalism and Mount Saint Vincent University, both in Halifax. She regularly leads professional development workshops at CBC locations across Canada. In 2015, Lisa received Faculty of Communication and Design's Dean's Teaching Award at Ryerson University.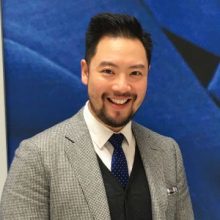 ADRIAN MA
Assistant Professor, Ryerson University
Adrian Ma is an award-winning multimedia journalist that specializes in digital storytelling and personal branding.
He has more than a decade of professional journalism experience, with most of those years spent working at the CBC as a digital producer and news writer. He has also worked or freelanced for a variety of media outlets, including the Toronto Star, Hamilton Magazine, the Echo Weekly, CBC Sports, and the Canadian University Press.
He has been teaching at the Ryerson University School of Journalism since 2013, first as a lab instructor, and recently, as an LTF assistant professor.
He published his first book, How the Chinese Created Canada (Lone Pine Publishing), in 2010.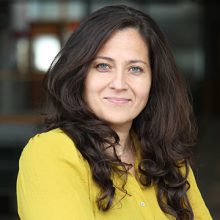 SONYA FATAH
Assistant Professor, Ryerson University
Sonya is an assistant professor at the School of Journalism at Ryerson University.
She has an extensive background in international reporting and writing, having worked as a journalist in India, Pakistan, South Africa and Canada. She has written for numerous Canadian publications, including the The Globe and Mail, Toronto Star, Maclean's and The Walrus.
For eight years Sonya was based in New Delhi where she worked as India correspondent for the Boston-based web publication, Globalpost.com (now Public Radio International) and also wrote a column on India Pakistan-related issues for The Times of India. She has also produced radio and feature film documentaries.
She has a Master of Science degree from Columbia University's Graduate School of Journalism in New York and a Master of International Affairs also from Columbia. Sonya's research interests include nationalist discourse and its influence on foreign and local coverage and the impact of youth journalism projects in vulnerable communities.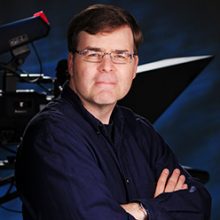 GARY GOULD
Cinematographer, Editor, Photographer
Gary is a professional cinematographer, editor and photographer. He is also a PADI-certified underwater photographer and videographer. Gary joined the School of Journalism in 1988 after working at CBC's flagship current affairs program, The Journal. For 13 summers, Gary taught media courses (both Television Journalism and Film Studies) at the Oxford Media School in Oxford, England and recently taught in Mexico.
His credits include productions for CBC, CTV, the National Film Board of Canada, Discovery Channel, Toronto EMS, the Mayor of Toronto, the Canadian National Exhibition, and various Christian mission agencies around the world. He has worked in Africa, Albania, the Amazon, Europe, the Philippines, Hong Kong, Japan, Taiwan, Mexico and Nicaragua.
Gary has a PhD in Communications from Regent University in Virginia. His dissertation examined television and film heroes and how audiences identify with them through costumes. He has a Master of Theological Studies from Tyndale College and Seminary and a B.A.A. from Ryerson's RTA program.
Gary provides production and technical support to all students and teaches JRN 310, Video Production Techniques.

Ryerson School of Journalism | 80 Gould Street, Toronto, ON, M5B2K3
416-979-5000 | office.journalism@ryerson.ca
Connect with us
Our partners and sponsors